PARTICIPATE



Requirements for Student Participants:


The interdisciplinary workshop is open to Post Graduate Students ( or 4th and 5th year Architecture Graduate students in Asia ) , researchers and young professionals from varied disciplines, including Architecture, Urban Design, Preservation, Urban planning, Conservation, Heritage Studies, History, Art ,Environmental Studies, Museum studies, Development Studies and Industrial Ecology.
Interested candidates please send a 200 word statements on why you would like to be part of Bhopal2011 along with a brief CV outlining your professional and scholastic background and extra curricular interests.

Limited scholarships available to student participants for the workshop and self-supported candidates for the symposium

(Last date for registration is December 1, 2010)


50 participants will be selected for Bhopal 2011 on the basis of the essays.
As the workshop will be conducted in English, it is recommended that candidates have working knowledge of the language.
It is strongly recommended that participants familiarise themselves with the background of the tragedy and the site before arrival ( see: link to suggested reading )
Participants are urged to attend both the workshop and conference as the Workshop output will be presented during the conference.
The main challenges for the workshop participants would be:
Complexity: Absorbing the complex aspects of the history of the Tragedy site and exploring interventions over a limited period of time.
Communication: between cultures, languages and disciplines
Adapting: To different cultures and different modes of working
Interested students welcome send their queries to organisers on info@bhopal2011.in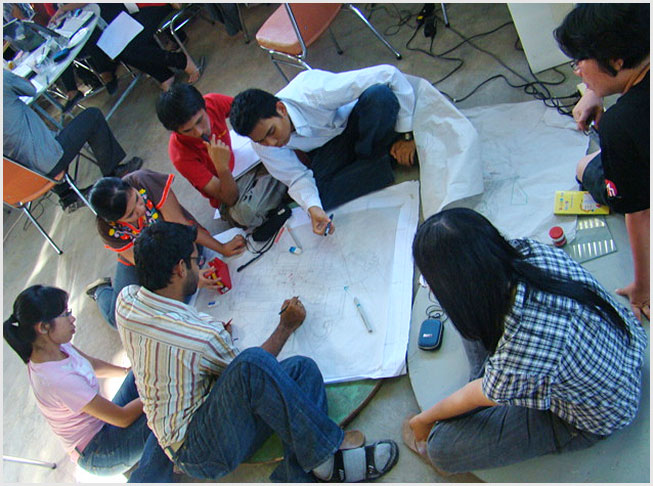 COSTS



Bhopal is readily accessible by air or train from New Delhi or Mumbai. There are several good hotels at reasonable prices available in Bhopal. The organising committee will come back with specific suggestions by mid­November. Efforts are also made to arrange simple accommodation for students and other participants - free of charge. Payment of fees will be due on November 15. Later payment will entail a surcharge of EUR 50 or USD 65.

The registration fees for the workshop (23 January - 04 February 2011) will include site visit transportation, day excursions to Sanchi and Bhimbetka, lunch, opening and closing ceremony dinners and stationary cost.

The registration fees for the symposium only (02 to 04 February 2011) will include daily lunch, tea and opening and closing ceremony dinners.


Registration Costs Bhopal2011
Workshop
EUR (USD)
23 Jan-01 Feb
Symposium
EUR (USD)
02 Feb-04 Feb
Workshop and symposium
EUR (USD)
Students
OECD
350 (470)
Non-OECD
255 (300)
India
100 (135)
Academic/professional
OECD
350 (380)
300 (380)
450 (600)
Non-OECD
200 (270)
150 (190)
300 (400)
India
200 (270)
100 (135)
200 (270)

NOTE. The 30 member countries of OECD are: Australia, Austria, Belgium, Canada, Czech Republic, Denmark, Finland, France, Germany, Greece, Hungary, Iceland, Ireland, Italy, Japan, Korea, Luxembourg, Mexico, the Netherlands, New Zealand, Norway, Poland, Portugal, Slovak Republic, Spain, Sweden, Switzerland, Turkey, United Kingdom, United States.



PARTICIPANTS
Students
Unit Masters
Resource Team